BE YOUR PERSONAL BEST
The YMCA of Callaway County provides professionally certified Personal Trainers. Our trainers will provide guidance in helping individuals improve their overall health. This can include working on cardio endurance as well as muscular strength and endurance.
Meet Your Trainer: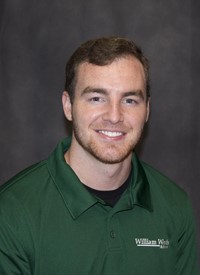 Tyler Aulbur: Certified Level 1 Sports Performance Coach through United States Weightlifting
Meet Tyler Aulbur: Prior to arriving in Fulton, Aulbur was a Fellowship Athletic Performance Coach at William Penn University (IA) from June 2016-July 2017. At WPU he worked primarily with Track & Field, Men's Golf, and the Competitive Cheer team, while assisting with Football and all other sports. Aulbur was also an Athletic Performance Coach at Pella High School (IA) from June 2016-July 2017. At Pella, he worked with and programmed for all sports, while also teaching them about all areas that can help an athlete improve their athletic performance outside of the weight room. After graduating from St. Ambrose University (IA), he interned with Samford University (AL) in the Fall of 2015, where he worked with all Olympic sports teams. In the Spring of 2016, he interned with the University of Missouri, where he worked primarily with Football and Women's Soccer as well as all other Olympic sports teams. While at St. Ambrose, Aulbur played basketball from 2011-2015 where he was a NAIA Champion of Character award winner and a part of two conference championships. He also worked with the Women's Basketball Research team in athletic performance. A native of Huntsville, Missouri, Aulbur graduated from St. Ambrose with a degree in Exercise Science and Human Performance & Fitness.
*Contact Request Form, please return to Member Services
Individual Personal Training